Moderator: antithesis
Hey guys..
Maybe here I find some help.
I using xim apex for ps4 and I am fine with it. Now I want to use a simple rapid-fire on my mouse.

So will this works if I connect the titan two between my mouse and the xim apex to realise this rapid-fire for my mouse button?

And maybe someone can help me to write this little macro script?

Sorry for my bad English
Sergeant

Posts: 9
Joined: Thu Jul 30, 2020 11:26 pm
---
Hi, how do you have it setup? Xim into the Titan Two?

The universal gamepack in the online resource has several different rapid fire options you could try.
Brigadier General

Posts: 2030
Joined: Wed May 22, 2019 5:39 am
---
Hi, and thanks
I'll try these game pack.
I don't have it yet. I just ordered the titan two and I hope it Will arrives today. I here want to info before to install it fast and don't do anything wrong.
I know that normally the titan goes into ps4 and the xim than goes to titan in the port a
But is it also possible only connect the mouse the the titan? So that the titan is between xim and mouse?
Is saw a picture on YouTube. But I don't know if this works.
I ask because I don't have the additional power cable for titan
And I think if I will connect all my stuff behind the titan, I will get a power problem.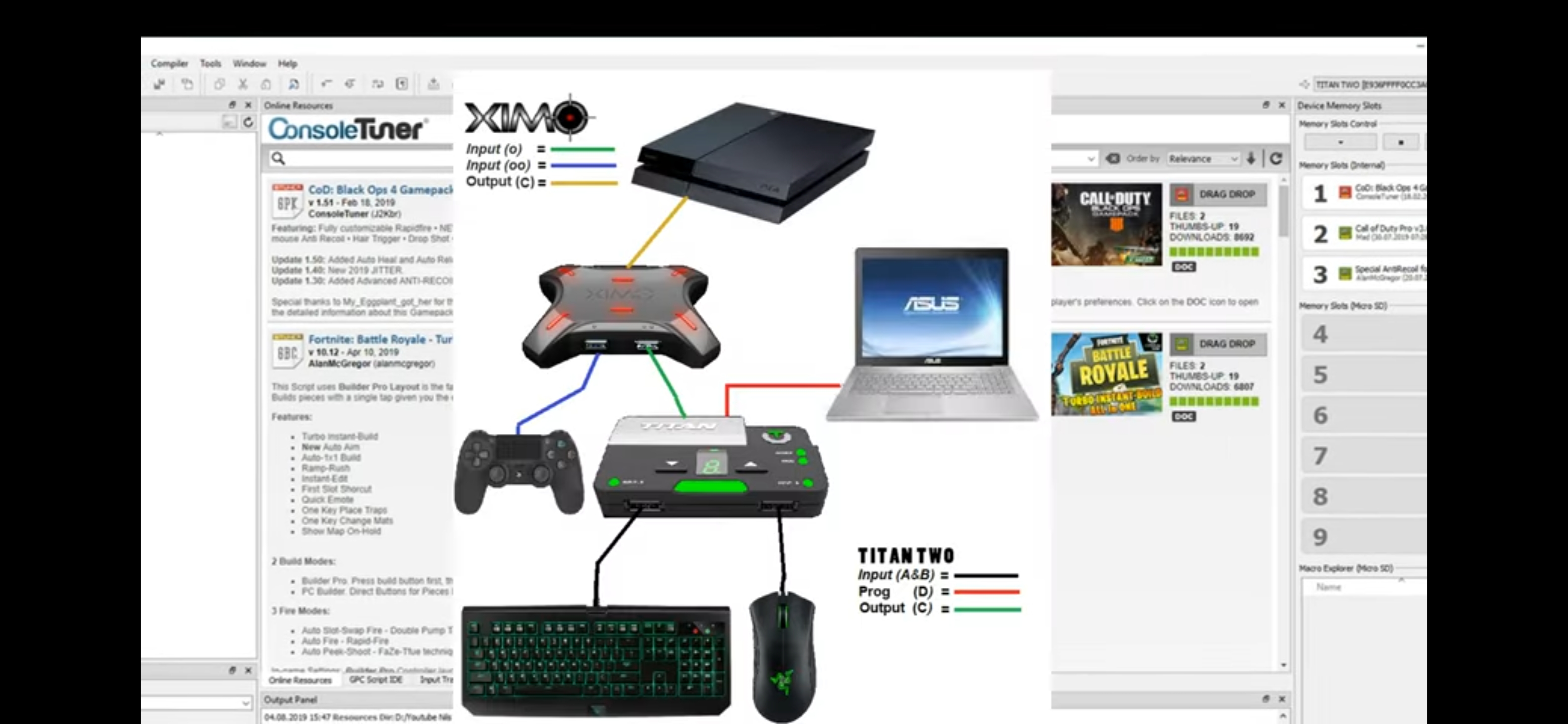 Sergeant

Posts: 9
Joined: Thu Jul 30, 2020 11:26 pm
---
---
Return to XIM Apex, XIM4, XIM Edge with Titan devices
Who is online
Users browsing this forum: No registered users and 13 guests